My! It has been a month since my last post! Well yeah. As I have told you in my last post before this one, I had an internet connection issue. And while my dh and I was dealing with the company, my laptop suddenly died while trying to follow the procedures the agent was giving us over the phone. So my husband used his laptop and I restarted it just to make sure that it just ran out of battery or something just not so serious. But it won't open for two days so we brought it to a computer shop and we learned that the internal fan got burned and some wiring had short circuit. Boo boo for me. I had a new one today and our internet connection (the new one) was set up yesterday. My! can you imagine how I was feeling then? Exactly! But I learned a lot from that unplanned hiatus slash vacation ♥♥ And I so loved every minute that my daughter and I are playing and goofing around, coloring the walls of the house and playing with dirt in the backyard.
So for my come back (yeees!), here are some layouts I was able to make and some freebies too!
A new kit from 4 My Babies Scraps called
Let Down Your Hair
inspired from the Disney move Tangled, with over 170 elements, 50 papers and a set of alpha, great for scrapping those birthday photos to any photos of you and your kiddos!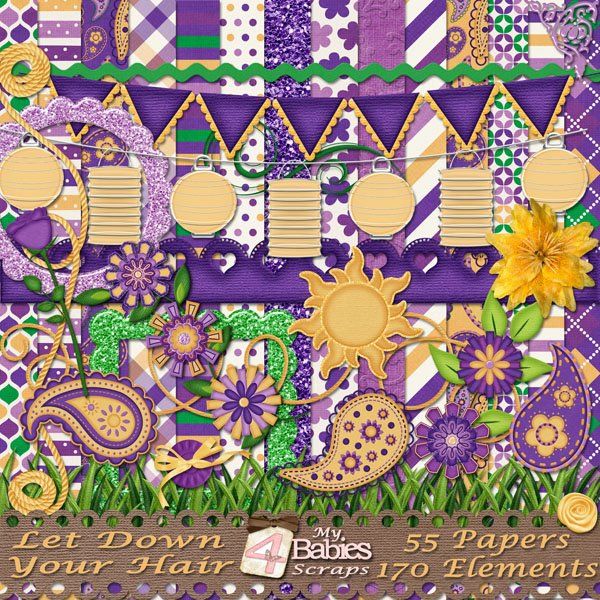 Here are my layouts.
I used Michelle's photos of her darling daughter's birthday.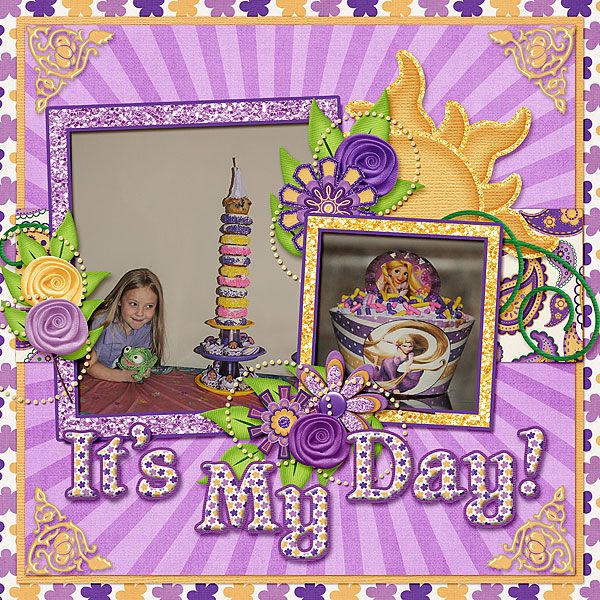 And here's your first freebie: 2 quickpages plus a bonus border cluster.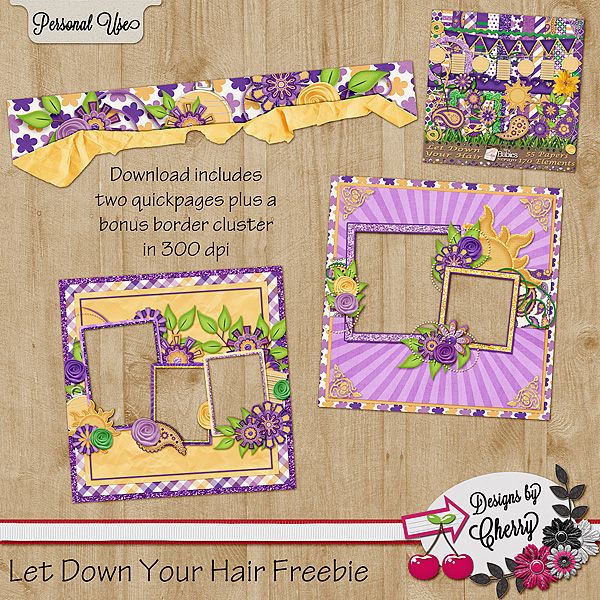 **sorry link expired**
I also made a layout using my Friday Template Week 2 that I should have posted a looong tiiiime agooo...
And here's your freebie template. have fun and happy scrapping!!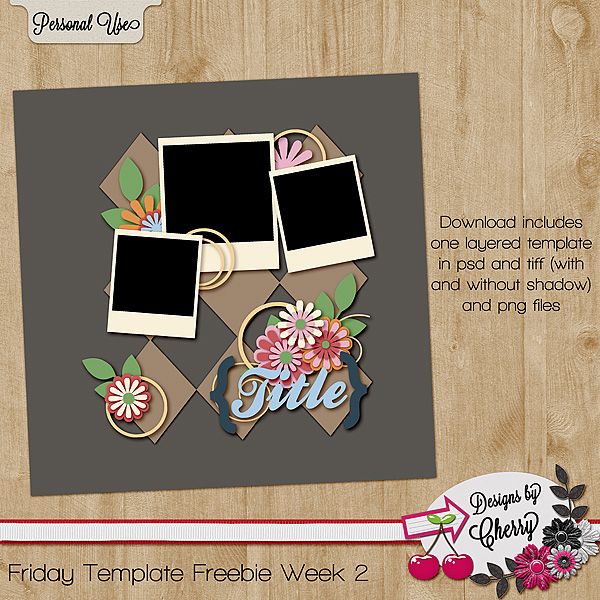 **sorry link expired**