Thank God It's Friday! How's everybody doing? i'm working on installing my photoshops and actions on my laptop. Thank God that I was able to save some on my external hard drive. And yes, like many other scrappers, I would suggest too, that you have a backup of your files on an external hard drive or cd/dvd so that when things go wrong on your pc or laptop, you can just re install everything.
Anyway, here's a tutorial I made a long time ago that will be useful for those on CTs and/or scrapbook business. It's called the Knockout Tutorial. Have you ever wondered how to make a quickpage with a black photo section with shadows? Here is the answer if you don't know yet.
(This tutorial is if you're in the process of converting your layout into quickpage)
1. You can remove you photo/s if you have a photo mat or just let it stay there if you don't use one. While the photo/photo mat is highlighted, click on the layer style button and choose blending option.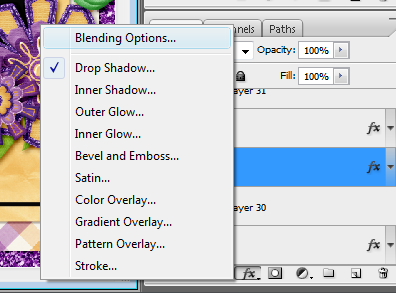 2. Change the
Fill Opacity Percentage
to 0. See how the photo mat is becoming invisible?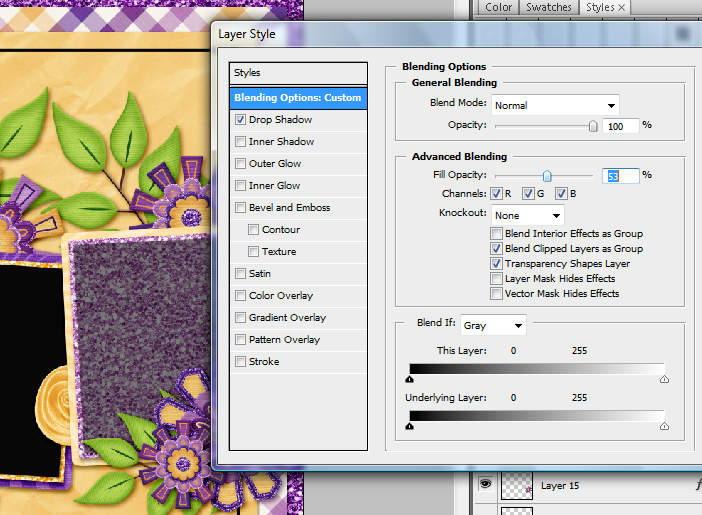 3. Change the
Knockout
from none to
Deep.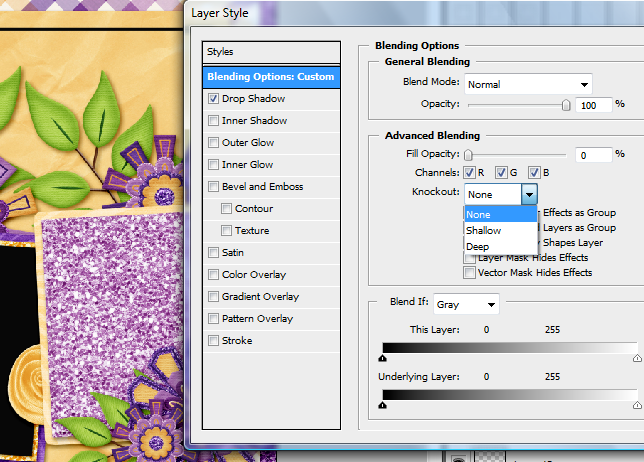 4. Here's a preview of what happened after the process.
And I have recorded this action and you can download it
here
.