Hey there!!! It's already 2 am here in my place but before I hit the bed, I'd like to have this post save for the morrow. I made some layouts using the newly released kit by
4 My Babies Scraps
called
'Playin' In The Park.'
It's a super fun and colorful kit that can help you scrap those playground photos that you have. It's a flexible kit as well for you everyday photos. Here's the preview:
available at
The kit has 315 elements including a sun, clouds, kids, a playhouse, picnic table bike and many more, and 52 papers that you can choose from when scrapping. Here's a closer look at the elements and papers:
And here are my layouts:
I used AK Designs' Spring Into Color Template.
AND I also prepared 2 freebie quickpage for you to download. Happy Scrapping!!!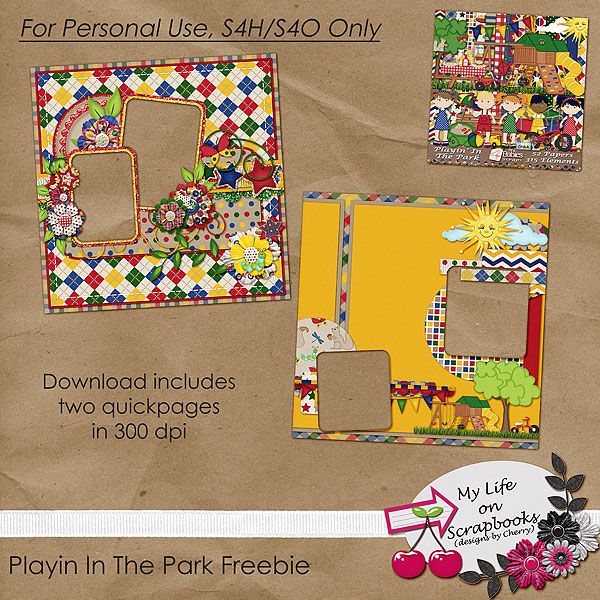 **sorry link expired**