Woah! I saw a friend/churchmate's facebook profile picture and got curious 'coz the picture resembles a layout I made. And when I clicked on her picture, it was indeed my first layout using the kit Santa's Workshop. Although when we (CT Members) make freebies and include on our zip file that the downloadable product is for personal use only, I'm not so sure whether imikimi.com and the others like it, is following the 'for personal use only' policy. I'm not so sure because, after all, they're not selling the quickpage, they're just sharing - unfortunately, they put their own watermark on the QP. Michelle worked so hard for her kits - DAY AND NIGHT! And she deserve credits and not like this.
here's my freebie quickpage using 4 My Babies Scraps' Santa's Workshop kit:
And here's the screen shot from
imikimi.com
:
Here's
another one
that my co CT from 4 My Babies Scraps has pointed out to me a 5 minutes ago:
Remember that border freebie?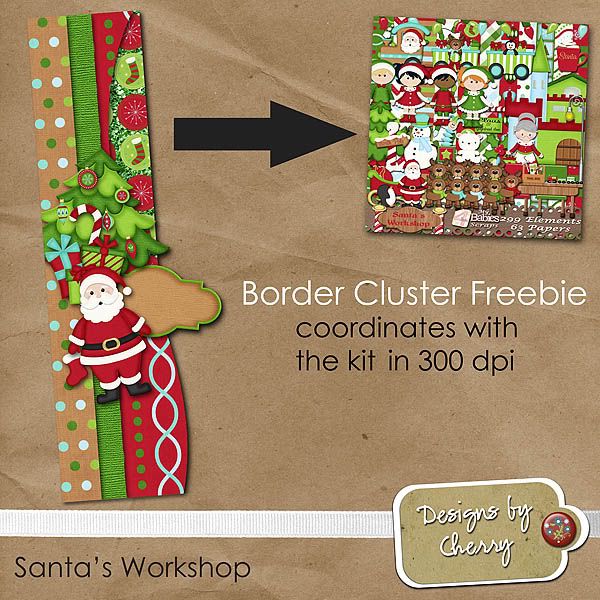 I hope that they would give the credit to the right person and not embed their watermark on the stuff that are not theirs. I don't know if other cts and designers know this and if they do, I'm not sure about what they feel. But as for me and Noël Gray (my co-ct from 4 My Babies Scraps), we feel bad about this. This is theft.