Hi! I'm making a quick post this morning before my husband goes to work (he fixed my internet connection). I had the chance to make some layouts using one of Wendy Tunison's kit called
Midterm
. The kit is great for scrapping you little one's school photos. Not only is the kit great for school photos, it is so flexible you can also use it for your everyday photos. Here's the preview of the kit: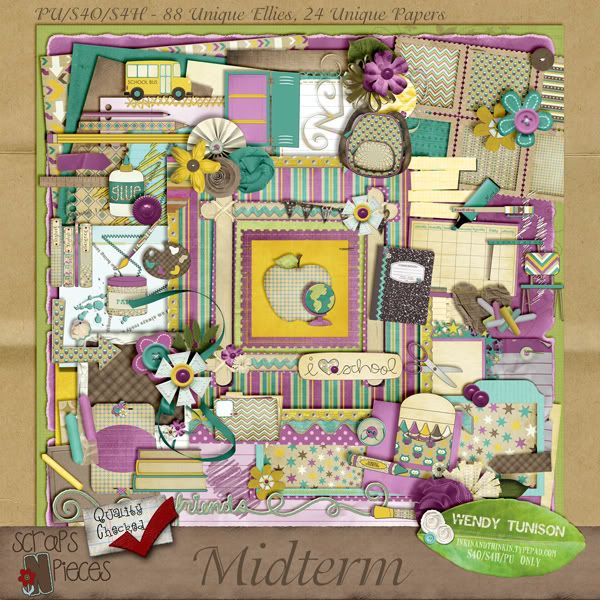 And here are my layouts. I made two different layouts. One is a class photo and one is an everyday photo.
I used a template on this one by AmyDane Design as part of the SNP Template Challenge.
And I also prepared a freebie for you today. One clustered frame. Hope you like it. Happy scrapping!
**sorry link expired**
Happy Scrapping!!