Have you ever had a week or a month when your Mojo is missing and can't be found anywhere? I do too. And it's really not good at all especially when I have 3 or 4 kits/layouts due soon. So what do I do? Here's my technique:
1. Hang Out In The Gallery.
I brows on some galleries for inspiration. It's so good to see beautiful layouts in the gallery, helps you get inspired. You can scraplift and/or mix and match some layouts.
2. Join Some Forum Challenges
There are a lot of forums that has challenges like Progressive Scrap Challenge @ Scrapping Fairytales, Scraplift Challenge @ Polka Dot Plum, Template Challenge@ Scrap Matters and many other. This will help you get going.
3. Brows Some Magazines
When I was still paper scrapping, I buy a couple of scrapbooking magazines ever now and then. And now that I'm already hooked in digital scrapping, I still brows those magazines, they help me be inspired when all else fails *hehe*
So, these are some of the techniques that works for me. You might have your own techniques and would like to share, I'd be happy to read it on your blog in the comment section :) Thank you and have a nice day!!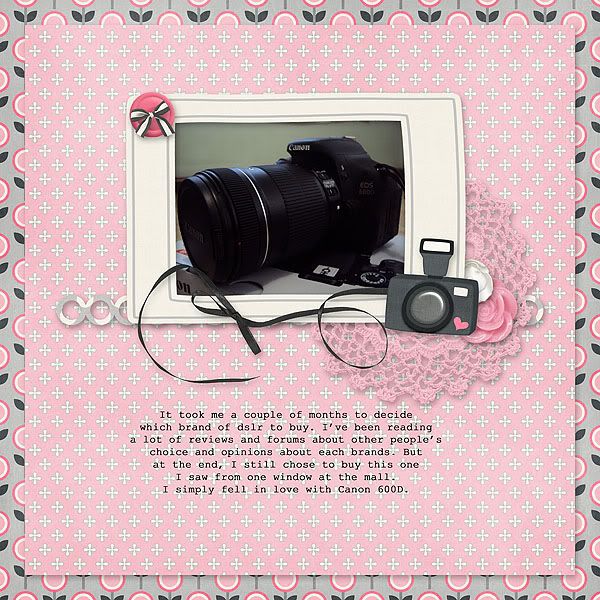 Created using Oh! Snap! by Thaty Borges