Before I tell you about my new layout, I'd like to tell you first about my new Creative Team. Yup. I have a new Creative Team. I am now a creative team member for
Scrapping Fairytales
. It's a big scrapbook store. I am really glad about it :) this is a huge opportunity for me. And I'm really happy to belong there.
So let me now proceed with my new layout. I made it using
Monster Cute
Kit by Marie H Designs and Scrap Sprinkles Designs. Checkout the preview of the kit.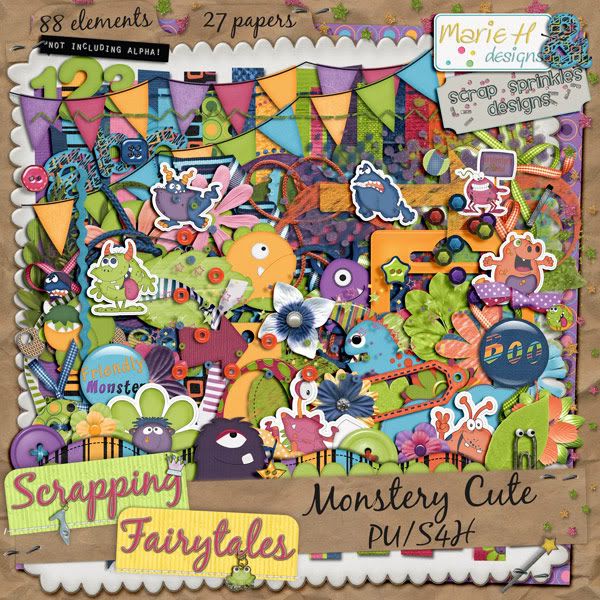 Here's my layout which can also be found in the following galleries: